Farmington, New Mexico. Click for a larger view.
A high desert sunset for the day's finale.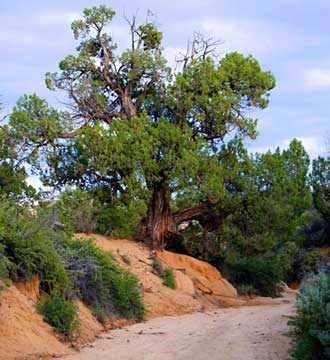 Farmington Real Estate


Farmington is in the northwest corner of New Mexico, in the diverse Four Corners area. It is a growing community of many backgrounds. Farmington and the surrounding area is recognized world wide for its cultural heritage. It is rich in art and history that has been carefully preserved for all to enjoy.

Escape to the mountains of Colorado or the deserts of Arizona and Utah which are a short drive away. Many of the amenities that one looks for in a city can be found in Farmington including the newly expanded San Juan Regional Hospital, San Juan College, Four Corners Airport, golf courses and great shopping and dining. Rafting, fishing, horseback riding, hiking and camping are just a few of the outdoor activities in the area.

If you are looking for Farmington real estate, especially home site property where you can build your new home, Las Vistas is truly unique. Scenic, Farmington real estate with open space and nature trails, with all the culture and amenities of Farmington and the surrounding area.

Visit the City of Farmington's website.
Medical Facilities
The Four Corners area is served by two modern medical centers, the largest of which is right here in Farmington.

San Juan Regional Medical Center, Farmington, New Mexico

Mercy Regional Medical Center, Durango, Colorado

Shopping & Dining
From the quaint, historic Main Street shopping area to main stream shops including Target, Dillard's and Sam's Club, Farmington's shopping is as diverse as its culture. Whether you're looking for a unique gift or something for your new home, the offerings in Farmington will never disappoint. There are also a variety of dining options including everything from a local brewery and pizza house to conventional restaurants including Outback and Red Lobster. In Farmington real estate, Las Vistas strikes the perfect balance between privacy and convenience.

It's all just minutes away!



Climate
Farmington real estate has a perfect climate for enjoying year round outdoor activities. Through all four seasons, the moderate temperatures and low humidity make it a pleasant place. It receives an average of 273 days of sun per year. The annual average rainfall is 7.5 inches and the average snowfall is 12.3 inches. January's average high is 46.1 and low is 19. In July the average high is 93.2 and the low is 60.2.